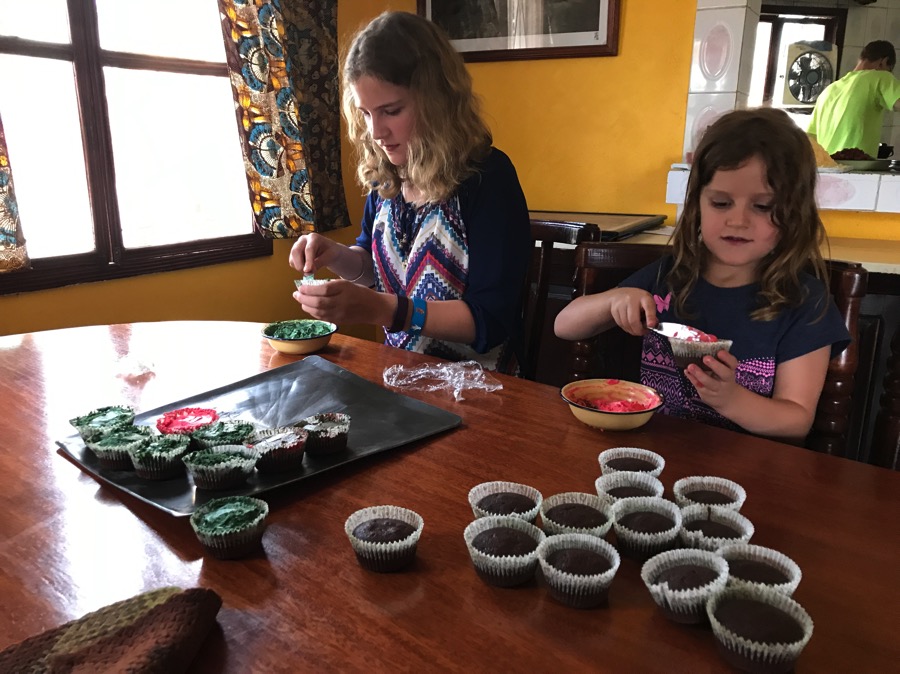 A couple weeks ago I posted a recipe that I love for white cake. Someone asked me if I know of a good recipe for chocolate cake.
Chocolate cake is trickier. I've tried loads of recipes and finally come down to one or two I really like.
For one thing, chocolate cake needs to taste chocolatey. Many of the recipes I tried weren't quite chocolatey enough.
For another thing, chocolate cake can be even drier than white cake. It's easier to over-bake. Good, moist chocolate cake is hard to come by in the recipe world. 
A third problem I've found is that good chocolate cake can be complicated and time consuming. You have to melt the chocolate in a double boiler. You have to beat the cream until stiff peaks form. You have to fold these ingredients in together, little by little. You have to do it just right or the cake won't rise.
I just don't have time for that.
Here is the recipe I like to use for chocolate cake. It's found in the same Betty Crocker cookbook. It's not complicated at all. It turns out moist and yummy every time (unless I burn it, but the kids eat it anyway. 😀 ).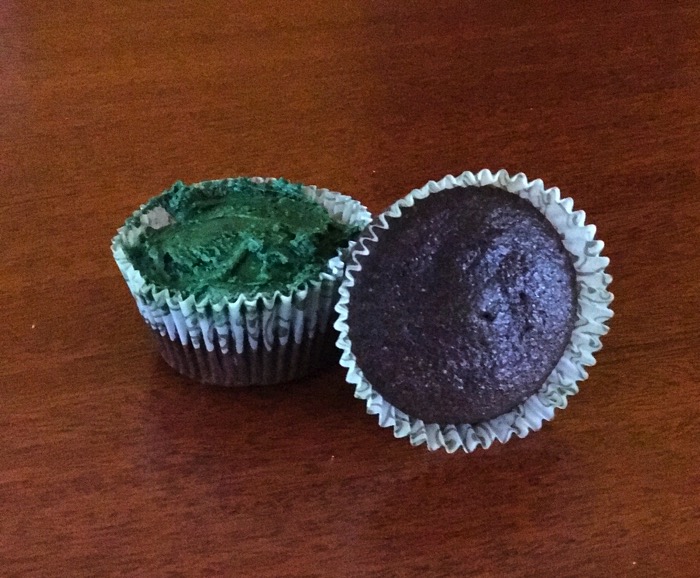 Cocoa Fudge Cake (from the 1972 Betty Crocker Cookbook)
2 cups cake flour OR 1-2/3 cups all purpose flour
1-1/2 cups sugar (I use half)
2/3 cup cocoa (You can add as much as 1 cup if you want even more chocolate flavor!)
1-1/2 tsp baking soda
1 tsp salt
1-1/2 cups buttermilk (Do not substitute regular milk. The cake will be dry. You can substitute yogurt.)
1/2 cup shortening (I use palm oil)
2 eggs (1/3-1/2 cup)
1 tsp vanilla extract
Grease and flour baking pans 13×9 or 2 round layer pans 8 or 9-1/2 inches or line 18-24 muffin cups.
Measure all ingredients into mixer bowl. Blend on low for 30 seconds or until all ingredients are moistened, scraping occasionally. Beat 3 minutes on high speed, scraping bowl occasionally. Pour into pan(s).
Heat oven to 350º. Bake oblong 35-40 minutes, layers 30-35 minutes, or cupcakes 20-25 minutes until toothpick inserted in the center comes out clean. Cool. Frost or decorate as desired.
http://annahuckabee.com/wp-content/uploads/2016/07/logo-300x138.png
0
0
Anna
http://annahuckabee.com/wp-content/uploads/2016/07/logo-300x138.png
Anna
2017-09-15 11:30:45
2017-10-03 09:35:01
Now For Some Chocolatey Goodness