Merry Christmas!
Christmas in Africa is, in many ways, the same as Christmas in the US, but in some ways it's different. The differences surprised us when we first came to Africa.
First, and most noticeable, is the temperature. Christmas where we live falls at the end of the rainy season, just as it is changing over to the dry season. Some years we get our last rain for three months during the week of Christmas. It's cooler than normal for here when that happens. But most years it's hot and dry. We make plans to go swimming that week because it feels so nice to go in this weather.
Another difference is that people don't put up Christmas decorations until about 2 weeks before Christmas. No one puts lights on their houses. All the grocery stores put up decorations and play Christmas music. But outside everything moves on as normal.
Christmas here isn't a huge merchandise driven holiday, though it has become more than way since we first arrived. People buy each other gifts of food, or clothing and shoes. The price of many food items increases in the middle of November. We've learned to stock up on essentials like flour, rice, and oil at least by the beginning of November so we can miss out on that price hike.
Cost of travel also increases in December. People like to travel to their village to celebrate the day with their family and the taxi and bus services take advantage of that desire. 
Thursday last week, James and I needed to go to town for a couple things. Town was crazy busy! We struggled to move around because of all the vehicle and foot traffic.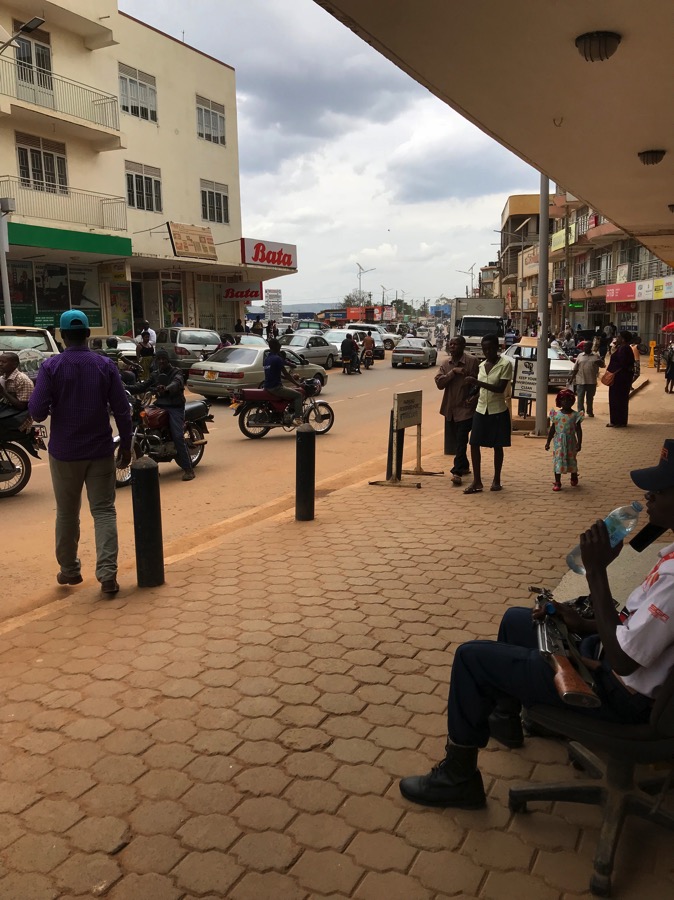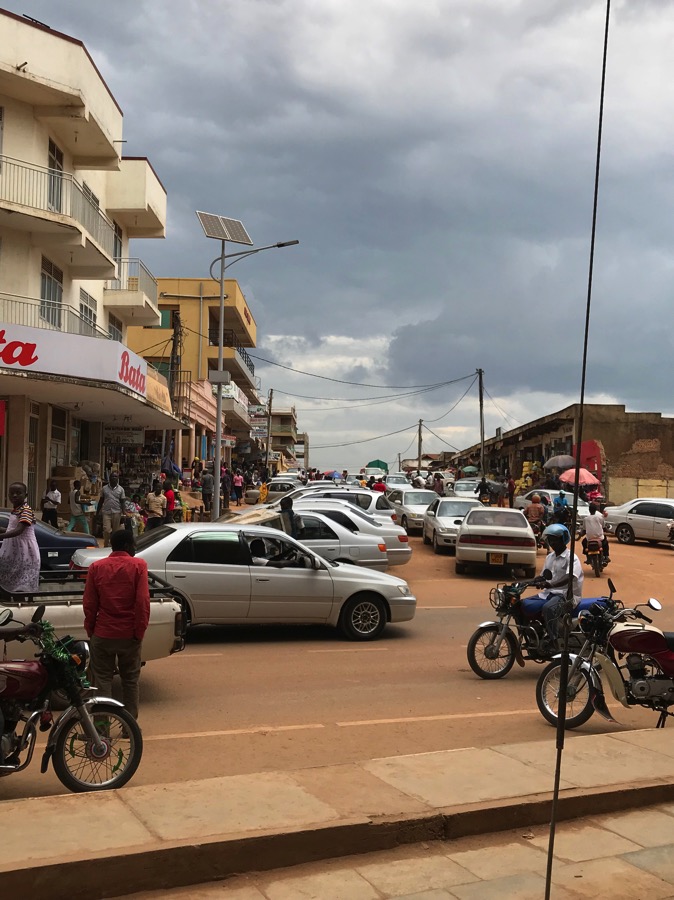 We walked down to town today and got pictures of those same intersections on Christmas Day.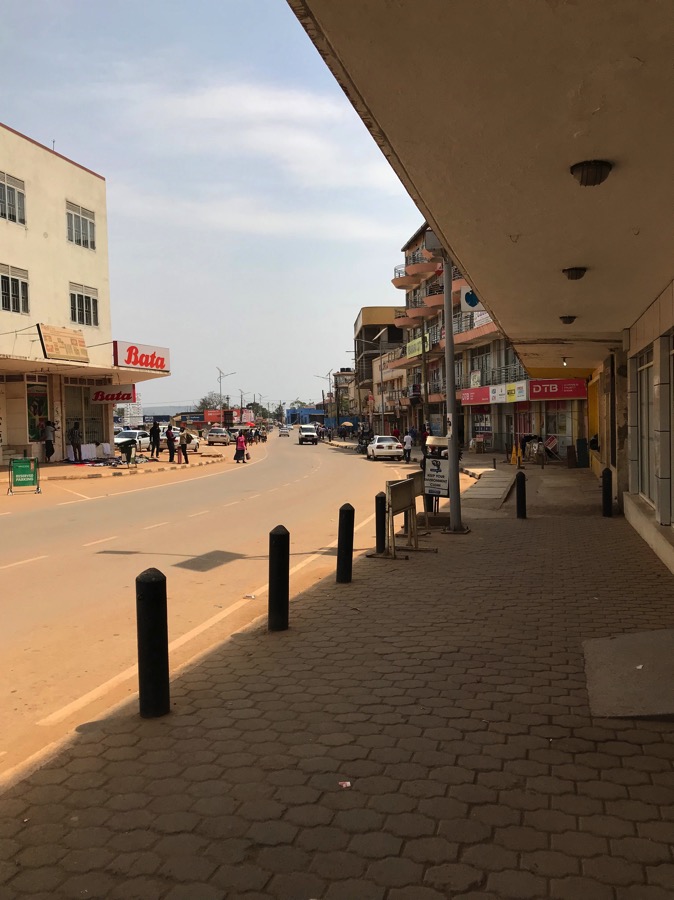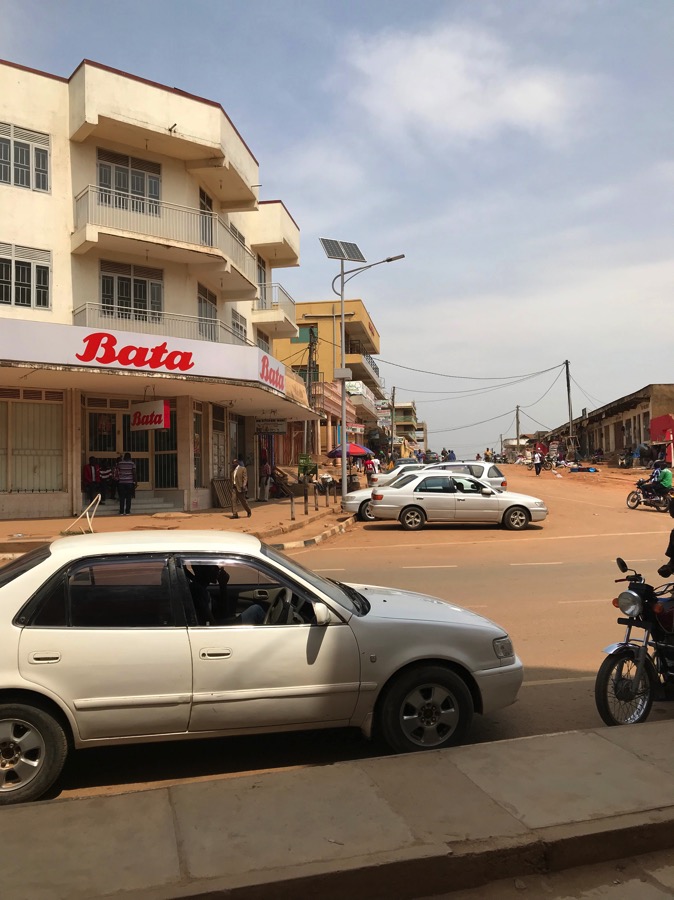 You almost expect tumbleweed to roll across the road and a gun slinger to ride out of the dust. There were more people in town today than I expected, but still no where near what there are on a normal day.
All the protestant religions hold services either on Christmas Eve or Christmas Day, sometimes both. We had our big service yesterday and it lasted until late afternoon. There were choir specials. Many visitors attended. It finished with a big meal and cake. (You can read about it in my blog post about the wedding.)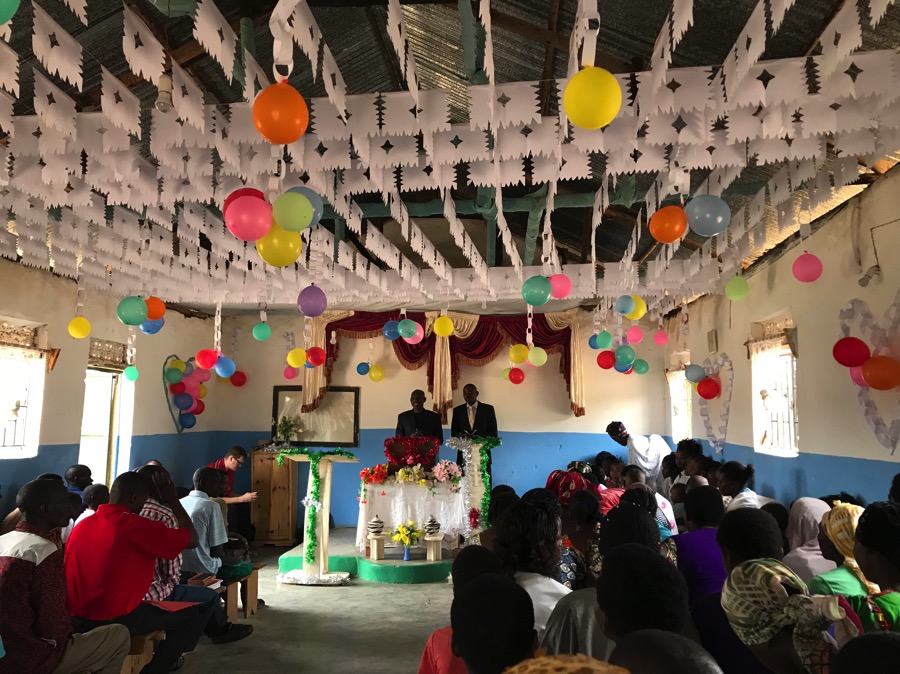 We followed our Church people from Isanja and Ngarama home as they rode on the truck and sang hymns all the way.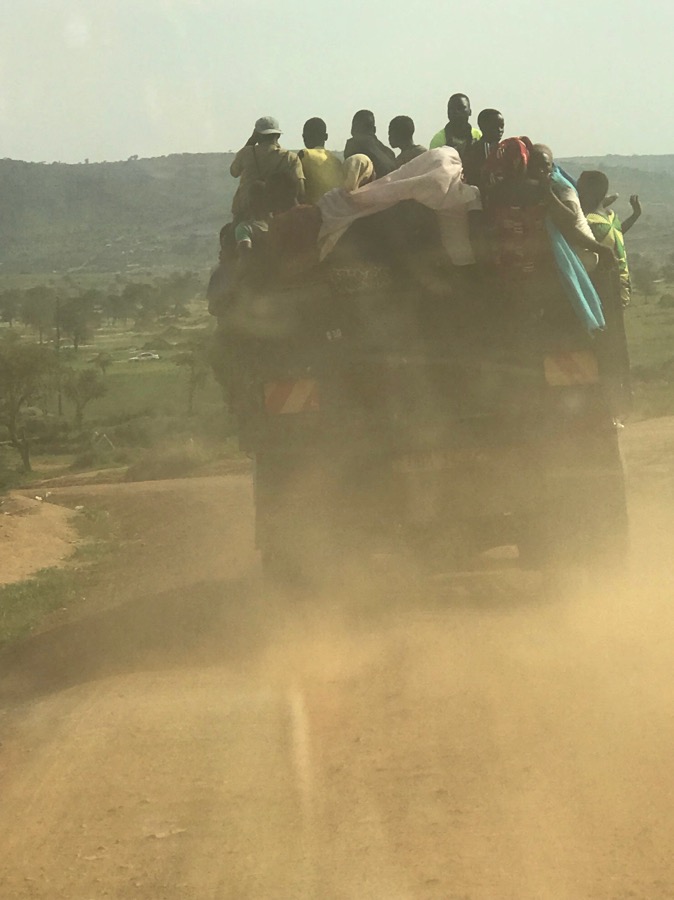 So, while Christmas here is different in many ways, we've all come to love and embrace those differences.
http://annahuckabee.com/wp-content/uploads/2016/07/logo-300x138.png
0
0
Anna
http://annahuckabee.com/wp-content/uploads/2016/07/logo-300x138.png
Anna
2017-12-25 13:59:52
2017-12-25 14:10:11
How's Africa - Merry Christmas!