As 2017 draws to a close and 2018 careens its way toward us, I've been thinking about the goals I set for myself in 2017. I blogged earlier this year about a couple of my goals so thought I'd report on those and what I'm looking ahead to accomplish in 2018.
A Look Back at 2017
I'd set a goal to read 52 books this year and met that goal in mid November. This year, roughly 1/3 of the books I read were non-fiction. I'm not against reading fiction, I was just surprised by this outcome for the year. I'm currently reading book #59 but I don't know if I'll get it done before midnight tomorrow.
Bonus goal:
In January I started reading through the Bible chronologically. I was concerned I wouldn't be able to keep up due to all the traveling we did this year. Turned out I didn't need to worry. I finished reading through the Bible in mid November. In fact, book #52 for the year was God's Word. I thought that was pretty great!
In the process of all our travel, the Bible I've had and used since I was 17 started falling apart. 🙁 The binding broke and everything from I Timothy on fell out. As I continued to use it, Romans and on started looking iffy and I had to stop carrying it to church. I finished reading through it this year and I'll be carefully using it for future Bible study. It's hard to let go of an old friend!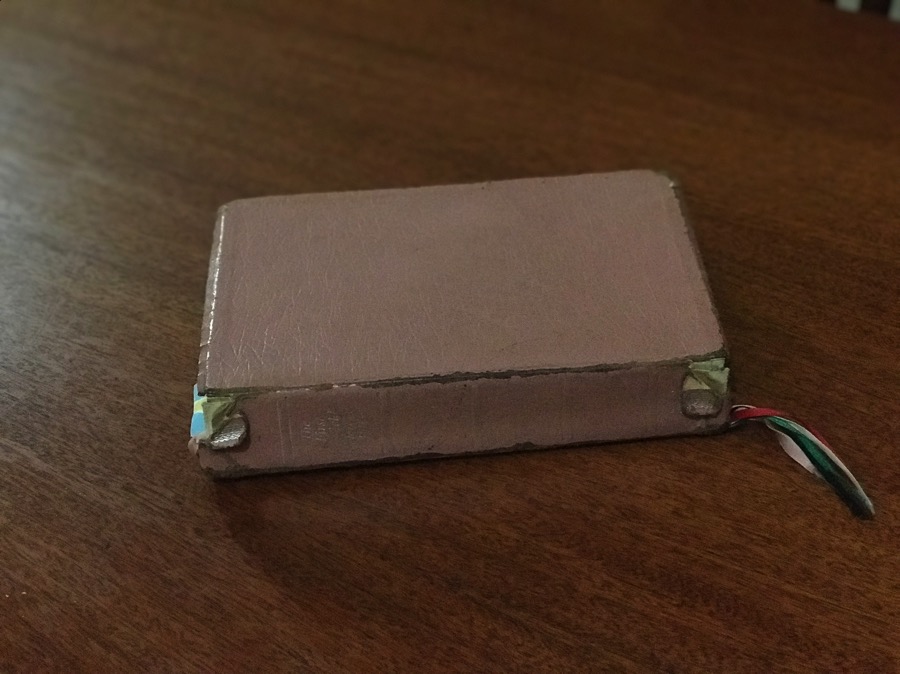 I have another Bible my parents gave me when I learned to read. It hasn't been used as much since I got the other one. I've been refamiliarizing myself with it the last couple months and using it when we go to church or attend classes to help the other Bible last longer.
My goal was to write in my journal at least once a week. I didn't quite make that goal. Most weeks I kept up pretty well. Some weeks I wrote more than once. Other weeks, I was so busy it didn't happen at all. That's okay. The goal of journalling is to write things I want to remember, verbalize things I'm struggling with in an effort to lower my stress level, and write down goals and ideas I have. I accomplished those goals.
I started a new journal at the beginning of December, another one I'd gotten at the little shop in Egypt. It's my favorite color and has smooth, lined pages. I'm loving it!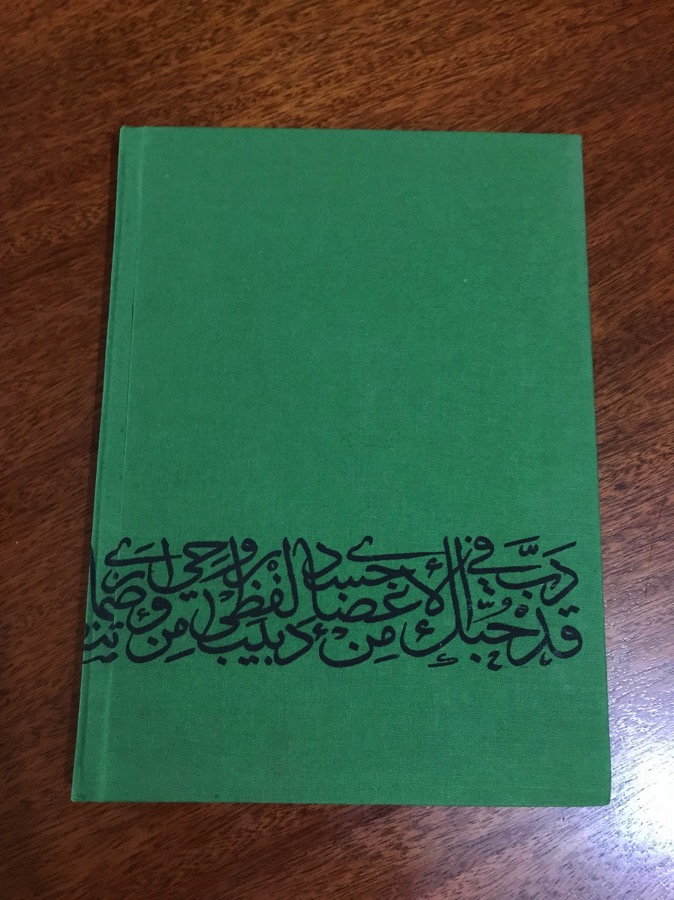 3. Bonus Goal #2: Fitness Tracking
James and I got fitness watches in 2016. The first week of January, the app announced an achievement award for making my fitness goals every day for the whole week. Being the overachiever that I am, I earned the "award," virtual though it was. Then it offered an "award" for meeting the fitness goal every day of the month. Then another if I did it for 100 days. Well, you get the picture. It wasn't a goal I originally set out to meet, but day by day the year passed and here we are. If I meet the goal tomorrow, I'll have done it every day for the whole year.
Looking Ahead to 2018
1. 52 Books in 52 Weeks.
Yep, I have that goal again. 🙂 It's become a tradition. This year, I'm doing a challenge with some online friends. The first month I have to read a book published in my birth year. The book I've chosen in #4 in a series, so I have to read the first 3 books before I can even meet the challenge for January. Should be fun. There are several non-fiction books on my To Be Read list this year, too.
I'm not making a Through the Bible in a Year challenge this year. I'd like to concentrate my study on the New Testament, using a Bible Study book my friend Rachel Miller put together, In All Thy Ways.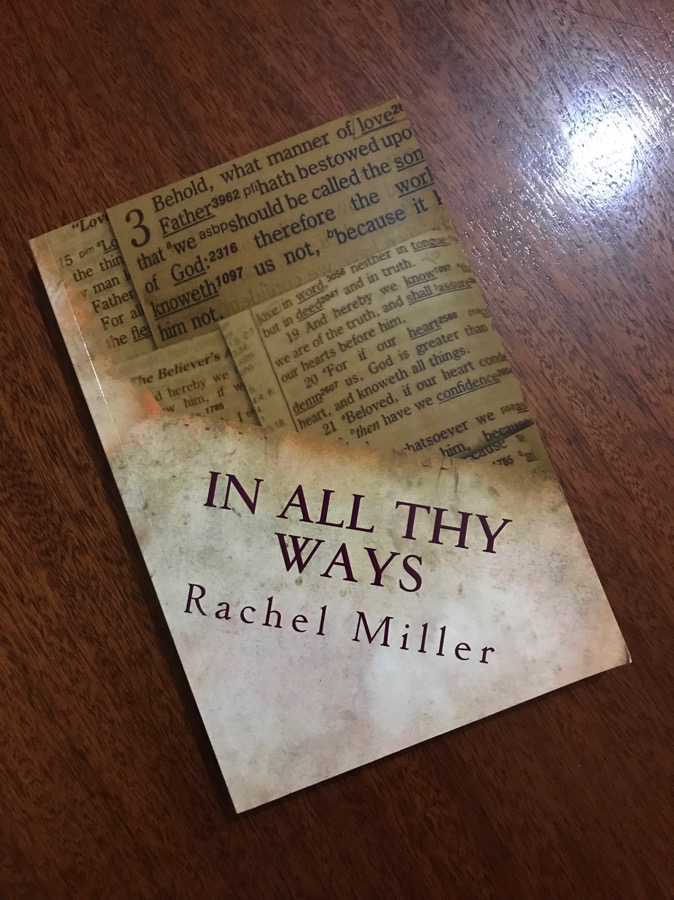 2. Keep a Journal
My goal this year is still once a week, but I might try for a few minutes three days a week instead. Either way, it'll get those thoughts and ideas out of my head onto paper.
3. Fitness Tracking
I'll hit 500 days sometime in April. Why stop now? 😉 It's become such a habit, that I'd feel weird stopping. 
4. Swahili Study
I need to get over the hurdle of not being able to use the Swahili I understand. It's frustrating to know what someone is telling me and not be able to reply. It's mental hurdle that I'm determined to beat. I have all the tools I need to meet this goal, I just need to use them.
Once I've accomplished this, I'd like to start teaching Sunday School in Swahili for practice. It doesn't bother me as much when kids laugh at me as it does when adults do it. So there's that. Hah! 😀
5. Writing and Editing
I've got several books in various stages of the writing and editing process. This fall, NaNoWriMo introduced a goal tracker. Check the little box when you reach your goal for the day. I've set it up to write or edit one hour a day, five days a week. It's more than the hit and miss I've been doing up to now and I'm looking forward to seeing how much I get done when using it.
That's pretty much it for now. I've got some sewing and crochet goals but those are rather fluid, whatever is most pressing gets done first.
http://annahuckabee.com/wp-content/uploads/2016/07/logo-300x138.png
0
0
Anna
http://annahuckabee.com/wp-content/uploads/2016/07/logo-300x138.png
Anna
2017-12-30 13:27:08
2017-12-30 13:27:08
Goals: A Look Back, A Look Ahead