Every country has their own process for legally accepting (or rejecting) people who wish to live therein. I thought you might be interested to hear about Uganda's. When we came into the country this time, we had 90 days to accomplish all these things. The paperwork was finished just under the wire.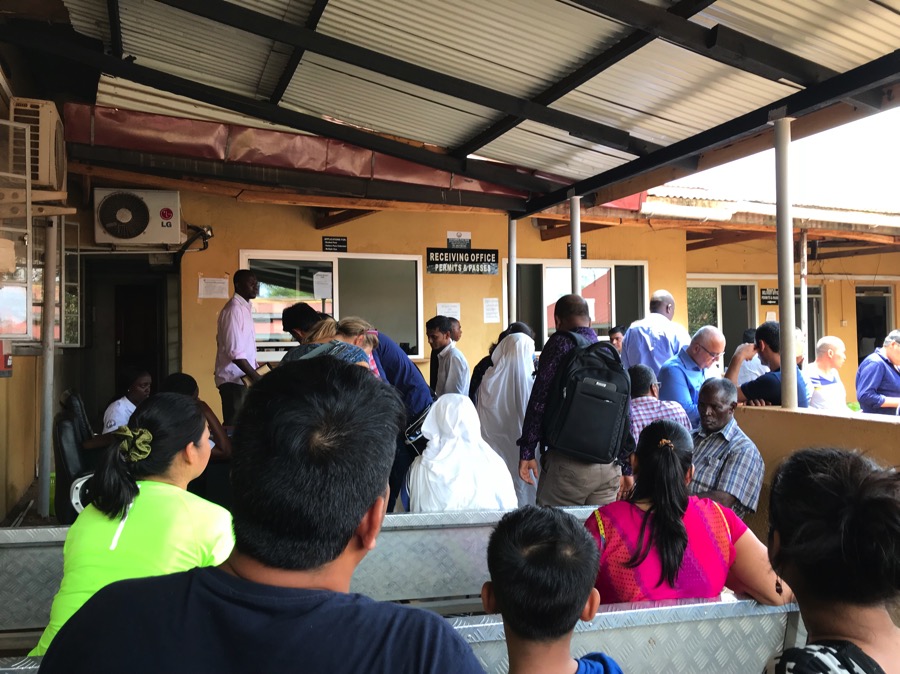 (Immigration Offices in Kampala)
Step 1: Entry Visa
When you arrive in the airport in Uganda, they usher you off the plane and into lines to go through customs. Most people will have to purchase an entry visa for $50 USD. It's usually good for 90 days and can be renewed twice at $50 each time.
(If you have any other resident visa, listed below, those will qualify you for entry without paying the additional $50.)
Step 2: Work Permit
In reality there is a step before this. You can get a work permit through a business or a Non-Goverment Organization (NGO). We are here through an NGO. You have to apply for this first, get piles of letters of recommendation, list operational goals and budgets, and have an authorization letter from your sending organization. The first time to get it is a huge hassle – bureaucrats love their bureaucracy! It took almost 15 months to get the NGO certificate that was only good for a year. The renewal process is much easier and is good for 5 years.
Then, you get a work permit through your NGO. James is the only one in our family who has to get the work permit. His has to be processed and completed before any of the other visa paperwork can be submitted. The work permit lasts for 3 years.
Step 3: Dependent Passes and Student Visas
Once the primary work permit is finished, we apply for the needed visas for the rest of us. Spouses (that would be me) and children 5 and under can get a dependent pass good for 3 years. Children 6 and above require a student visa, good only for a year. The students are required to attend so many hours of class per week to qualify, but ours have no trouble fulfilling this requirement. We used to be able to renew the student visas here in our town, but they've changed how they do it. It now requires a trip to Kampala and a visit to Immigration there.
So there you have it! That's what our immigration process looks like from this end. Listed out like this it looks simple. The reality is it takes hours of time and reams of paper to get it accomplished. In the end, it's worth it because we get to live here!
http://annahuckabee.com/wp-content/uploads/2016/07/logo-300x138.png
0
0
Anna
http://annahuckabee.com/wp-content/uploads/2016/07/logo-300x138.png
Anna
2017-10-07 12:08:25
2017-10-07 12:24:36
How's Africa - What Immigration Looks Like On Our End