Good News
The refugee camp has been getting rain! Loads of rain! Gallons of rain! God has heard your prayer and sent it in full force. In fact, it was so much that it seemed like the weather was trying to make up for being a month late with the rain by catching up all in one week.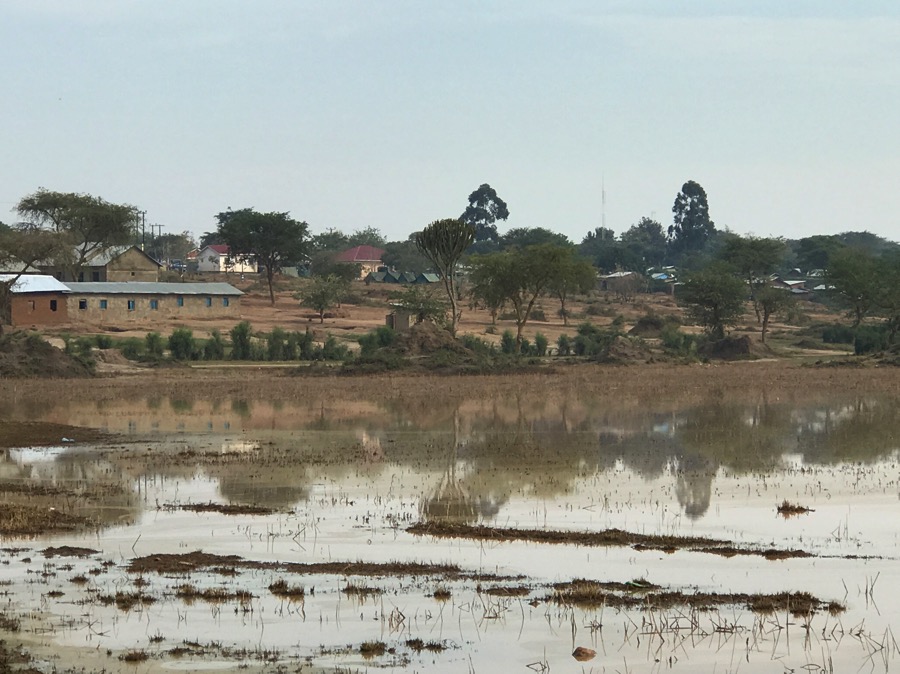 The road goes right through this field. Usually it's just that, a field. People graze cattle and goats there. Today it was a swamp. The water will gradually soak into the ground and improve the groundwater conditions. Meanwhile kids use it as a swimming hole and cars and people avoid it so they don't get stuck.
The road was sloppy and almost impassible in places because of all the rain. The days of us being able to drive out to the churches on relatively smooth road are gone until they grade the road again. It's a challenge, but one I don't mind because it means they've been getting rain.
Bad News
Part of the rain fell in a torrential downpour Thursday night, into Friday morning. We got news Friday afternoon that the roof had blown off the church at Ngarama for the third time. Sadly, the "engineer" we hired to construct it was not a good one. 🙁 The building has had one problem after another for the last five years. 
This might be the final straw for that building, but we won't know until tomorrow when a reputable engineer looks at it. We're hoping to reconstruct the roof enough to use the building until a new one can be constructed. This was not in our plan time wise or financially, but God has known about it since before the foundation of the world and He has it under control. I can't right now, but God can.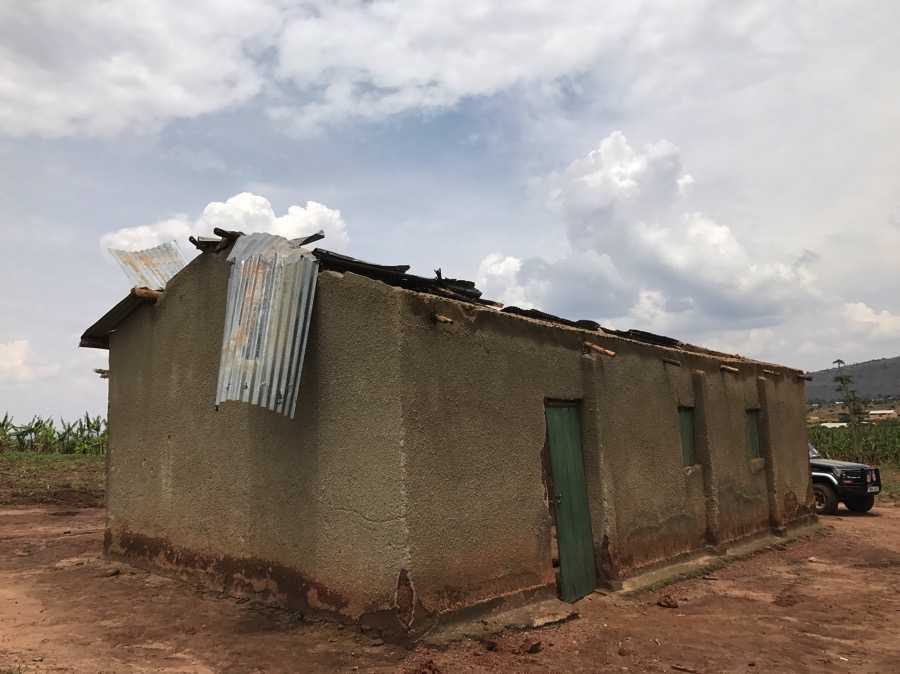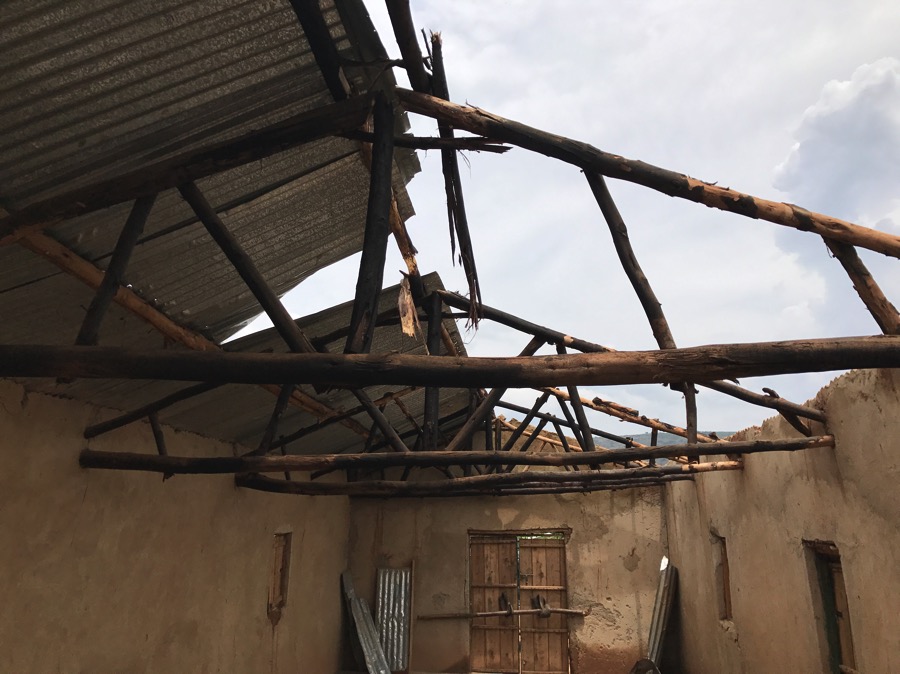 Another bit of bad news we got was that one of our national pastors is very sick. A few weeks ago he developed appendicitis and they did emergency surgery on him at the hospital here in town. He hasn't healed well and the last couple weeks the incision grew red and hot to the touch. He called James about it late one night and James told him to get to the hospital. He went to his local hospital for treatment. They gave him aspirin and sent him home. 🙁
Today we heard he'd developed a bad cough in addition to the red incision which was now causing his entire stomach to feel hot to the touch. We drove to his house, picked him up, and brought him to the town hospital. We still haven't heard what they found, but it's Sunday and they have minimal staff on Sunday.
Please be praying for Theogene. He has been a faithful man in his community. He has a wife and at least 9 children. A good portion of the beans he had planted washed away in the rain storm on Thursday — another hit from which their family will have to recover. He is frustrated with being sick right now when his family needs him so much.
http://annahuckabee.com/wp-content/uploads/2016/07/logo-300x138.png
0
0
Anna
http://annahuckabee.com/wp-content/uploads/2016/07/logo-300x138.png
Anna
2017-09-17 10:12:00
2017-09-17 10:12:00
Good News and Bad News