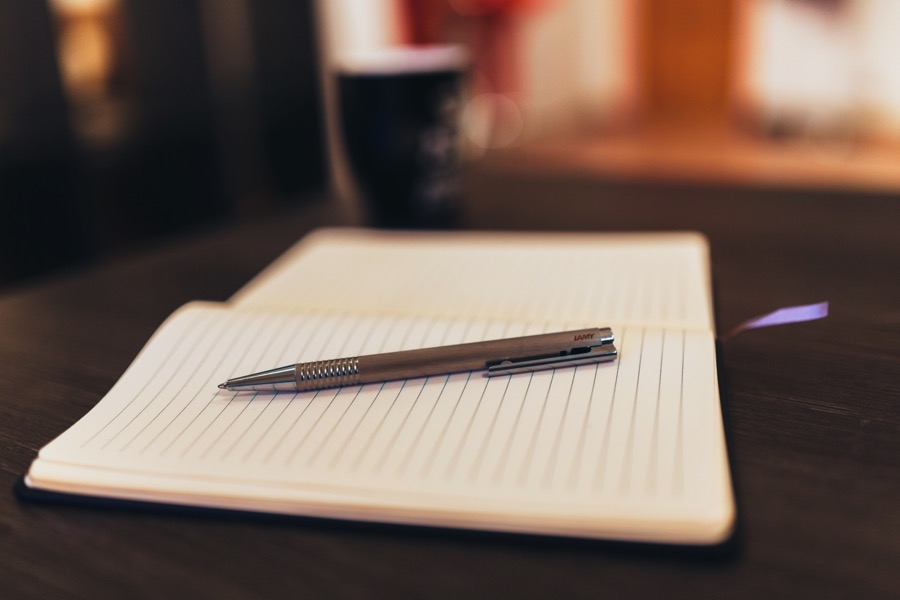 With NaNoWriMo fast approaching, it's time to cover another method of novel planning. Maybe the outline, covered briefly in our last post, doesn't work for you. That's okay, I'm not a huge fan of it, either. That's why there are different processes for different people.
Synopsis
The Synopsis comes closest to the method of novel planning I use.
Essentially, you are writing a continuous summary of your novel idea without chapter breaks. 
This method works better for improvisation, for changing things and adapting your story as you go along. You should write just enough notes to maintain a good work flow as you write, but not so many that you can't change or adapt an idea when you feel like it. 
You can use a notebook for your notes as you plan. Think through your basic novel idea, your characters, your setting. Jot notes about your plot ideas. You can include character descriptions and names as you think of them so you don't have to do that later on. You can include how your characters will interact and at which points.
You'll want just enough in your notes to trigger your imagination about what happens in your story and when it happens. The rest is up to your imagination as you sit down to write. 
For me, it's kind of like daydreaming, or watching a movie in my head. I imagine what's going to happen next. Occasionally, I'll get lost in the story, just as I would if I was reading a novel or watching a movie. It's hard to stop writing and come out of the book back into what I need to do in real life.
One disadvantage to this method is that if your story takes a direction you weren't intending originally, you could get stuck. To overcome this, you'll need to have a clear idea of both how you want to begin the story and how you want it to end. Everything else is just connecting the dots to get from one point to the other. 
http://annahuckabee.com/wp-content/uploads/2016/07/logo-300x138.png
0
0
Anna
http://annahuckabee.com/wp-content/uploads/2016/07/logo-300x138.png
Anna
2017-09-30 05:03:23
2017-10-03 09:34:08
Novel Planning - Part 2 - The Synopsis