This week has not gone as originally planned. That is not a bad thing. In fact, it's been a good week. I just didn't get a few things done that I had planned — like writing blog posts. I'll get back to it in the next few days, but I decided to use this short hiatus to talk about a couple things.
Email Newsletter Sign-up
My techie husband helped me set up an email list. "Why do you need an email list if you already have a blog?" you might ask. 
I'd like to use the email newsletters to give more personal news and happenings than I'm comfortable with in a public blog. I can also keep people informed about upcoming writing projects. My goal is to send it out once or twice a month. If you'd like to sign up, you can do so on the sidebar here at my blog or on my Facebook page under Email List Sign-up.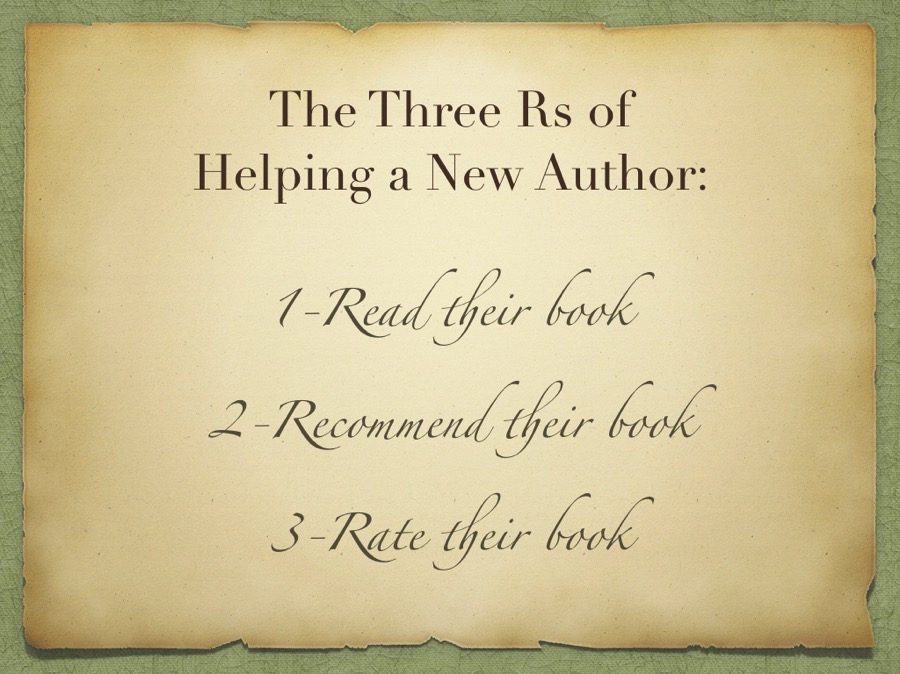 I posted this image on my Facebook page a few days ago and thought I'd elaborate on it.
Every new author is starting from scratch. They have to build recognition and readership. This takes takes time and the help of their readers. An author is nothing without someone to read their books.
How can you help a new author get their book out?
1. You can read their book.
We spend hundreds of hours planning, writing, and editing our book. We've got blood (hopefully not literally 😉 ), sweat, and tears invested in this. We desire nothing more than to share it with the world so you can enjoy it, too. It's our art. 
But all that is worth nothing if no one reads what we've created. 
2. You can recommend their book.
Did you like that book you just read? Tell someone about it. It's great when a book is shared online, but the best recommendation you can give is in person. Tell a friend. Share it with your mom or sister, dad or brother. Tell the ladies at church or your friends at the gym. Tell someone.
Personally, I'm more likely to read a book if it's been recommended to me by a friend. Most people are. So spread the word. It helps more than you know!
3. You can rate their book online.
Sadly, no matter how much personal interaction helps, some interaction online is needed. Once you've read the book, it helps so much if you leave some feedback about it online. wherever you bought it, whether Amazon or Barnes and Noble or somewhere else. Every time you rate the book, it improves its discoverability on those sites.
Have you read the book? Rate it! You're doing that author a favor!
http://annahuckabee.com/wp-content/uploads/2016/07/logo-300x138.png
0
0
Anna
http://annahuckabee.com/wp-content/uploads/2016/07/logo-300x138.png
Anna
2017-08-24 13:24:31
2017-10-03 09:36:03
Newsletters and Three Way to Help New Authors