Let me begin by saying that I'm good at many things.
Cake decorating is not one of them.
I grew up in a family full of women (and maybe some men!) proficient at cake decorating. My sister decorates beautiful wedding cakes and gets paid to do it. Whenever cake decorating needed to be done around our house, I happily sat back and let my mom and sister do all of it. I had no desire to even try. I should have been paying better attention.
We hadn't been in Africa very long before I needed to make a wedding cake. My husband graciously volunteered me for the duty, then told me about it afterward. I didn't even own cake pans. I cobbled something together with the help of one of the other missionary wives. Everyone raved about how it tasted, and no one complained about how it looked. Honestly, it could only get better from that point on in my cake decorating career. (That is lace wrapped around each layer and curly ribbon on the top.)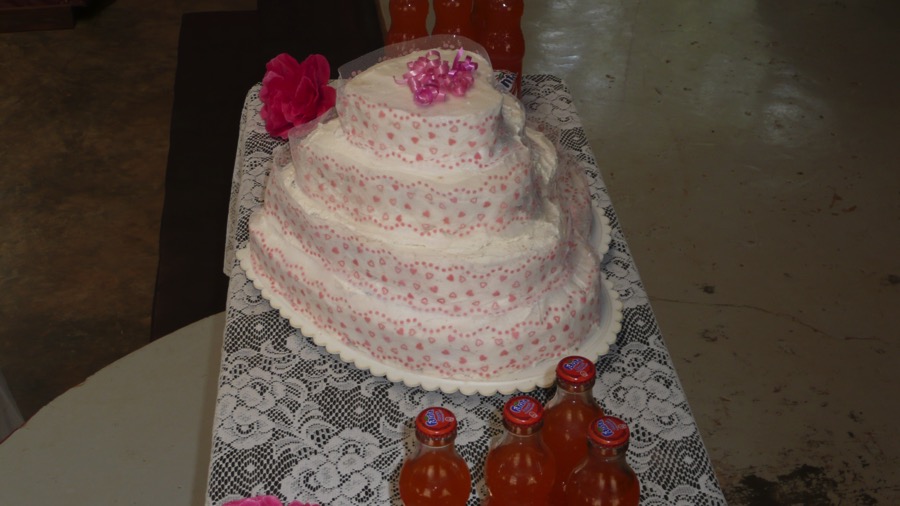 We had many people who wanted to get married at the refugee camp and wedding cake is an expected tradition here. Each time we had a wedding, we worked out a compromise. I baked the cakes and our coworker's wife decorated them.
Then, horror of horror, we needed to have a wedding when our coworkers weren't here! It was time for me to step up and try my hand at it once more. My sisters had given me cake pans and a set of decorating tips. The rest was up to me.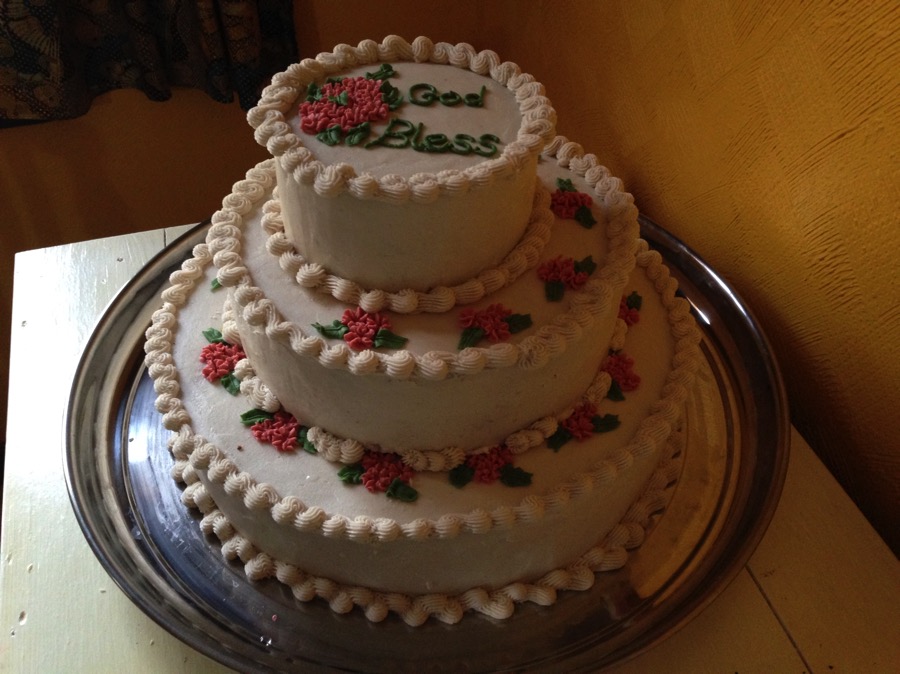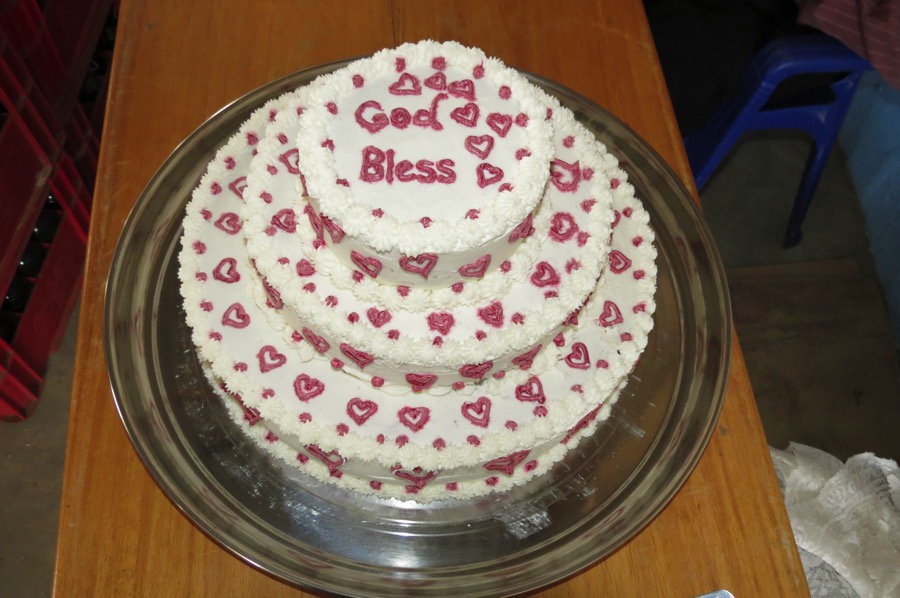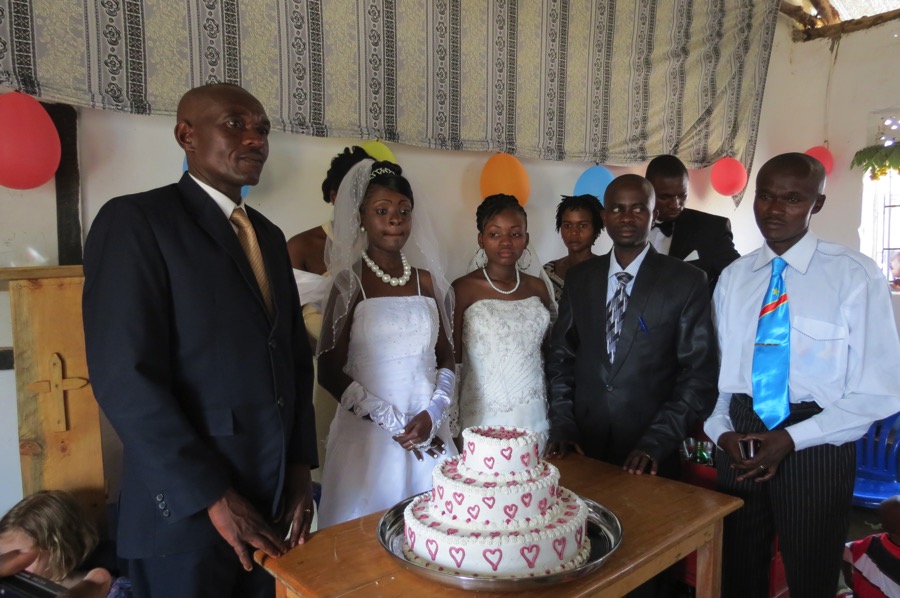 I've learned a lot about decorating in the last few years and even had my sister teach me how to do basic embellishments while we were on furlough. She was kind in the face of my bumbling. She didn't go back and fix anything when I was around. 😉
Gaelin requested a character cake for his birthday a couple years ago and I gave that a whirl.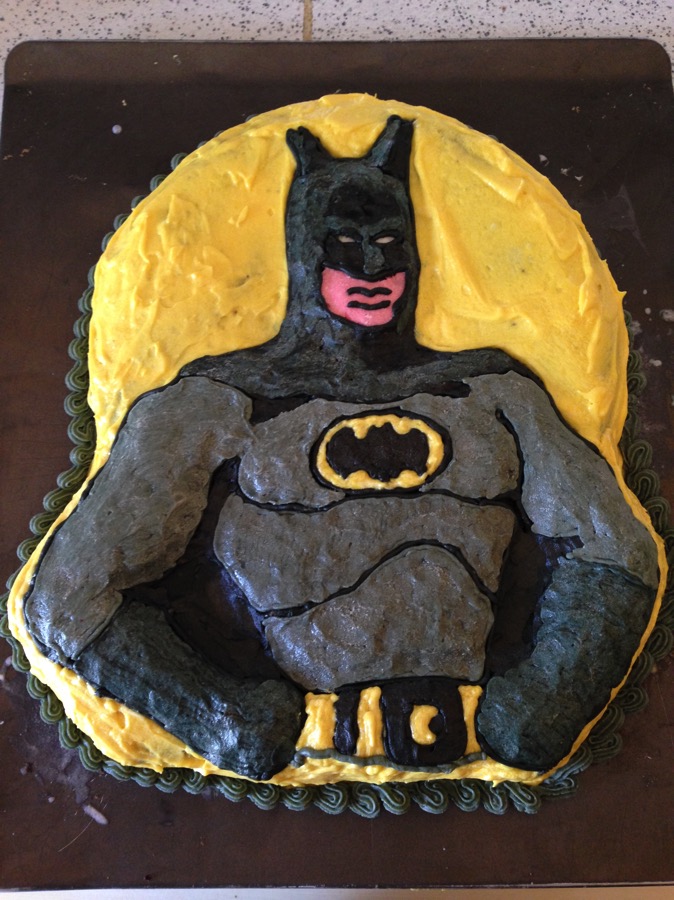 It turned out okay, though Batman's nose is a little odd and one eye is bigger than the other. Gaelin was pleased, then told me he wanted my sister to make the exact same cake for him for his next birthday and see which one of us did a better job. 
I was not amused. I told him there was no question of who was better – my sister always will be.
Now I'm going to share the recipe for the cake our church people like to say is the best cake they've ever eaten. I'm not a cake fan but even I like it. It doesn't take much longer than a cake mix to pull together and you don't get all those terrible preservatives found in a mix. Hope you try it and enjoy it as much as we do!
Golden Layer Cake (from the 1972 Betty Crocker Cookbook)
2-1/4 cups cake flour
1-1/2 cups sugar (I use half because it's too sweet if I use the full amount)
1 T. baking powder
1tsp. salt
1/2 cup shortening (I use palm oil)
1 cup milk or water
1-1/2 tsp. vanilla extract
2 eggs (1/3 to 1/2 cup)
Heat oven to 350º. Grease and flour baking pan, 13x9x2 inch or 2 round layer pans, 8-9 inch. Measure all ingredients into large mixer bowl. Beat 30 sec. on low speed, then 3 min. on high speed, stirring and scraping the bowl occasionally. Pour into pans.
Bake oblong 40-45 min., layers 30-35 min., or until a toothpick inserted in the center comes out clean. Cool. Remove from pans. Frost or decorate as desired.
http://annahuckabee.com/wp-content/uploads/2016/07/logo-300x138.png
0
0
Anna
http://annahuckabee.com/wp-content/uploads/2016/07/logo-300x138.png
Anna
2017-08-31 10:07:03
2017-10-03 09:35:44
That Time I Auditioned for Cake Wrecks